AVEVA™ Operations Control
Empowering Teams with Flexible Operations Software
Edge to enterprise operations
control software for an empowered workforce
Operations teams share common goals across all levels and physical locations of the organization. While perspectives from each area of operations may differ, the need to make actionable decisions requires software solutions that are capable of connecting teams across the business at any time.
AVEVA Operations Control provides the operations control software necessary for modern industrial activities and gives eams a consistent mechanism of collaborating and operating from a cohesive and sustainable framework.
Transform your operations
To drive growth, enterprises need increased operational efficiency, agility, and reliability. This is why we believe that empowering workers, from edge to enterprise, with unlimited access to actionable information is incremental.
AVEVA Operations Control represents the next step in making AVEVA's entire HMI, SCADA and Operations portfolio available as part of AVEVA Flex: a simplified licensing offer to speed time to value and provide you with the software you need to drive improved decision-making across the entire business.
Benefits
Access AVEVA's comprehensive portfolio of world class operations control software solutions at the scale that makes sense for your existing business.

Commercial and architectural flexibility to enable hybrid cloud and IIoT deployment while always ensuring right-sized expenditures on software

Access integrated support and the latest product updates at no additional cost

Future proof your business with a strategic partner that has a vision for driving holistic operational value
Align your teams towards operational
excellence
Discover how AVEVA empowers decision-makers at every level,
from frontline operators to executive-level decision-makers
What is AVEVA Operations Control?
At a glance
AVEVA Operations Control is an AVEVA Flex subscription offer that provides modern operations control software which gives teams a consistent method of collaborating and operating within a cohesive and sustainable framework. Three core packages provide the tools plant/field (Edge), control room (Supervisory), and enterprise/corporate teams (Enterprise) which provide the information for decision making, efficient collaboration, and continuous operational excellence. Add-on packages for Manufacturing Execution and AVEVA Insight Guided Analytics are available for additional specific functionality.
Operating on a different level
Operating on-demand to meet expectations is possible only when you have the confidence that your operations are resilient.
Whether your perspective is at the Edge or the Enterprise, you can drive greater confidence in your operations by leveraging a collaboration environment that enables comprehensive real-time visibility.
AVEVA Operations Control delivers what it takes to achieve operational awareness for industrial and infrastructure organizations in a digitally-driven world.
The AVEVA Insight Video Guide
Insight is a secure, cost-effective industrial cloud platform. It provides data storage, visualization, and reporting to give you comprehensive access to your real-time operations data.
Edge user
We follow a water industry operator as they encounter an asset issue that requiers collaboration to troubleshoot
and document the resolution.
Supervisory user
An alarm is triggered requiring a renewable power supervisor to investigate and dispatch an operations and maintenance team to restart an offshore wind turbine.
Enterprise user
A vice president begins their day concerned about a power generation alert at a windfarm and assigns an expert from their team to help understand the inpact.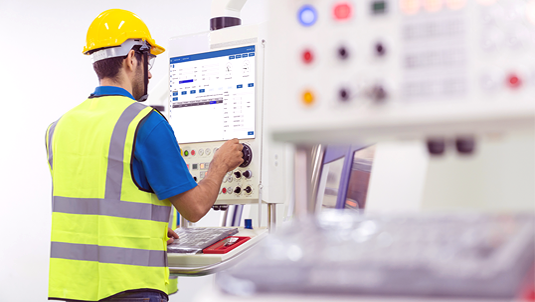 Manufacturing execution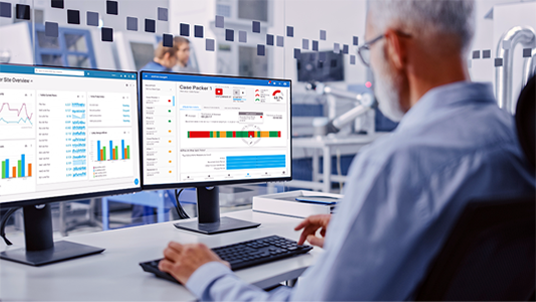 AVEVA insight, guided analytics
Create anomaly alerts to explicitly identify a group of data tags for predictive analytics monitoring.

This offer Includes:
AVEVA Insight
AVEVA operations control – AVEVA
flex subscription
This comprehensive solution delivers unparalleled flexibility and convenience by providing AVEVA's market-leading HMI & supervisory visualization, collaboration, manufacturing execution, and analytics software as a combined subscription that empowers teams with a complete set of capabilities to help improve operational excellence from edge to enterprise.
Operations control empowering operations teams
Read this ARC Advisory Group Whitepaper to learn more about how performance
intelligence helps companies build their operational resilience and sustainability.